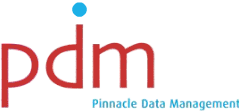 What is Digital Scanning in Archive Storage
What is digital scanning in archive storage?
What is digital scanning?
Many document and archive storage companies today offer digital document scanning service. Digital scanning is the process of electronically scanning hard copy documents. Archive storage companies have a range of high quality and high speed Document Scanners which enable them to take good quality scans of the documents and at a fast pace to reduce costs.
What is involved in digital scanning?
At the beginning of the process all the documents need to be prepared so they can easily go through the Document Scanning machine this may include un-binding, removing creases/folds, de-stapling. Some document and archive storage companies offer the service of image manipulation and so taking the image of the document scan it can be cropped, de-skewing and filtering can be added to increase the quality of older documents.
What are the benefits of digital scanning?
Having your stored documents and archived digitally scanned is beneficial for 2 major reasons. One being the security of the data, you do not need to worry about the hard copies being damaged, lost or spoiled due to old age as the digital copy will always be kept in tact. Also it is easy to make back ups once the scans have been taken, you can store this on your computer, burn it to CDs or DVDs and create duplicate copies.
The second major benefit is the fast document retrieval. All you need to retrieve a document you have in storage is your computer! You can simply open up the files find the document you are after and have it in minutes.