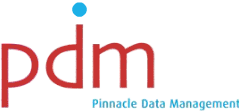 Pinnacle Hasn't Misplaced A Document
In More Than 20 Years.
Pinnacle Data Management has handled millions of documents since we were founded in 1994. Whether they were office documents, medical records, or any other type of file - every single one has remained secure and in perfect condition in our facilities. May be that's why we've never had a customer leave us unsatisfied.
As the premier managed offsite
document storage service in London
and the South East, Pinnacle also provides dedicated account managers, collection/delivery,
document scanning
,
secure document destruction
, and more.
3 Reasons To Trust Pinnacle With
Your Document Storage.
Complete Document Security – 24-hour surveillance covering the entire facility. Fire alarms and prevention systems. Flood and dampness protection. When you use Pinnacle, your documents are completely secure... from just about anything you can think of. Since 1994, no document in our care has ever been damaged, misplaced, or stolen.
Advanced Archive System - Pinnacle's computerized layout and state-of-the-art barcoding allow us to pinpoint where every document is at any time. This makes document retrieval simple, easy, and most of all, quick. Any request you make is guaranteed to be completed by the next business day.
Easy To Get Started - The entire archiving process is almost completely hands-off for you. Pinnacle will schedule collection and delivery of your documents so you don't even have to leave the office. Multiple facilities are available if you want to be closer to your documents... and all our sites are available for visits. Completely customizable security and service levels are available, so you can choose exactly what you want.

Stop cluttering up valuable office space with hundreds of documents and talk to us today.
All transactions with Pinnacle are completely confidential. Our service also fully complies with all the strictest national regulations.
Save space, money, and get some peace of mind by getting a free, no-obligation quote today.