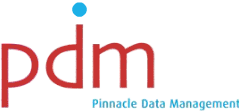 Document Management Services
Digital Document Management
PDM can offer full document management solutions with our Electronic Document Management Software and high specification servers.
The Database
The database is fully encrypted from the moment a file is loaded or scanned into the system.
Role Based Access Control (RBAC) is used to control access to pre-defined groups of records by appropriate staff.
Over 200 file types are supported.
Flexible indexing system which can be tailored exactly to your requirements.
The database uses latest OCR software so not only the index can be searched but also the content of each file or page.
All versions of the file are saved so that you can go back to old versions.
Documents can be electronically flagged, signed, stamped, or notes added.
Messages can be sent to other users and documents can be e-mailed, printed or downloaded. These can also be managed (e.g. no downloading). Documents can only be deleted with administrator's rights.
It is possible to link documents together and attach documents together of different file types.
Access is via a secure portal on your system.
Hosting of Data
There are 3 options:-
The data can be stored on our server in our database:
• Best for historical archives
• Lower cost
It can be stored on in a data centre:
• Best where 24-7-365 access is critical
• Large numbers of users
• High band width is required
• Higher monthly charges
Or you can buy the database and host it locally:
• Full functionality of database
• Massive volumes of data
• High level of security
• Higher capital cost
For more detailed information contact Allan Rees.