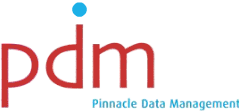 Insurance Archive Storage
Insurance Isn't Easy.
Dealing with customers, managing policies, juggling a thousand different tasks on your to-do list, the last thing you should have to worry about is the security of your documents.
When you entrust your files to Pinnacle, your client's documents are completely secure while remaining easily accessible when you need them. We've been providing insurance agencies document archiving for almost two decades, and understand exactly what you're looking for.
It's Just One Less Thing To Worry About
Pinnacle handles almost every step of the process, including pick-up and drop-off directly to your doorstep. You have enough on your plate - Pinnacle lets you go on with your business without having to micromanage your paperwork.
Dedicated Account Managers That Will Handle All Your Requests
Unlike other archiving services, Pinnacle will assign you a dedicated account manager that will become familiar with your business. When you call, you'll get someone on the phone that you're on a first-name basis with, not a machine. We can even scan and fax documents you request directly to your e-mail address - and always by the next business day. In 20 years, Pinnacle hasn't ever had a client leave us unsatisfied.
Complete Security For Your Client's Papers
Don't take chances with your policies or your client's personal information. Fire. Theft. Water damage. When you work with Pinnacle Data Management, your files are completely secure from any type of danger.
All transactions with Pinnacle are completely confidential. Isn't it time you trusted an archiving service that understands insurance?
Save space, money, and get some peace of mind by getting a free, no-obligation quote today.