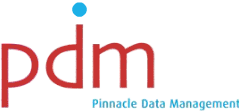 Electronic Mail Room
Paper Mail Scanned to Email - Create an Electronic Mail Room
All The Conveniences Of E-Mail For ALL Your Incoming Mail
These days, e-mail is increasingly become the communication channel of choice in business... for good reason. For one thing, you don't have to deal with the hassles of opening letters, fooling around with stamps, and waiting days for replies.
Not to mention that there is an instant electronic history of your conversation, which is incredibly helpful when you have to go back to check a piece of information. But what if you could replicate those advantages for your physical mailings as well?
Your Paper Mail Delivered Straight To Your Online Inbox
Pinnacle's Electronic Mail Room service combines the ease of e-mail management with the personal touch of physical mail. Instead of tearing open letters, sorting through junk mail, and trying to find room for all your papers, we do all of that for you.
Here's how it works: when we receive a letter at a specially designated PO box, we scan it and send it straight to the e-mail inbox of the designated recipient within a few hours. All without you having to lift a finger.
A Customized Experience Provides You Exactly What You Need
When you sign up with Pinnacle, you get assigned an support specialist who will familiarize themselves with you and your business. Not only will they understand your unique requirements, but they'll also help you customize your experience so that you get your letters in the format you want, every time.
Whether you want certain letters in an editable text format, or you want to sort your incoming mail in a specific manner, your support specialist will address your concerns personally.
Lower Costs. Less Errors. Fewer Lost Papers.
That's what you're buying when you outsource your mailroom to Pinnacle. Get rid of all the frustration of dealing with paper mailings so you can actually focus on what really matters... growing your business.
All your correspondence is ensured to be completely confidential, and is only handled by specially screened and trained staff members. Pinnacle has been handling document storage and scanning for over 20 years, and not a single client has ever left us unsatisfied.
Free up your mailroom, and click the button below for a free, personalized quote today.