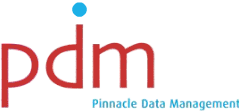 Archive Services
Document storage
In these days of ever growing financial pressures, organisations of all types are looking at ways to reduce their overheads.
One very simple yet effective economic measure is to ensure that floor or storage space within the organisation is used as productively as possible. For example, a regular four drawer filing cabinet effectively gobbles up 5 square feet of valuable room – that's around 2 square meters of truly wasted space!
Little wonder then that off-site managed archive storage is becoming such a popular option.
Pinnacle Data Management can provide fully managed and computer tracked off-site storage for your organisation. The facility is protected by intruder alarm and fire surveillance 24 hours a day, 7 days a weeks. You can be confident that your files are safe and secure.
How the process works
Our system of computer coding called 'file finder', together with security sealing (if required) of Clients' boxes, ensures that only the Client is aware of the content of each box. Only key Pinnacle staff know where these boxes are actually stored as each box is marked with a reference number alone which correlates specific boxes to particular Clients. As an added safeguard our system of mixed and random storage ensures that our Clients' records are not all kept in the same location within our storage facilities.
Our standard service
We will evaluate your requirements and then advise on the most suitable option.
We will provide a fully transparent quotation for the recommended service.
When appointed a contract will be produced for your approval.
When the contract is validated we will collect your boxes.
We will collect the boxes on the pre-appointed date.
The boxes will then be returned to archive.
The boxes will be confirmed against the paperwork and archived.
The data will then be entered onto our management system. The inventory and hard-copies will later be sent to customer.
The storage invoice is raised monthly for total amount of boxes held at the Archive Centre.
All of the following are available at an additional charge and can be organised by simply instructing us by fax or e-mail.
Collection
On site box loading
File indexing and data entry
Retrieval
Box supply
File destruction
For a FREE customised quotation specific to your requirements, click here for a document storage quote