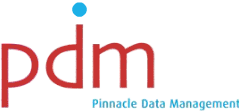 Legal Document Storage
A Lost Document Could Mean A Lost Case
Those in law, whether in corporate, criminal, or family, understand the importance of proper documentation better than most. When a single lost document could be the deciding difference in the courtroom or in negotiations, it pays to ensure complete security for your paperwork. Pinnacle has secured thousands of legal documents over the years, and understands the unique requirements in-place for legal firms and their clients.
No More Misplaced Files
Pinnacle Data Management hasn't had a document misplaced or destroyed in almost 20 years. When you trust your documents with Pinnacle, you can rest assured that your files are completely safe from fire, water damage, or theft. Secure warehouses, video surveillance, and experienced staff protect your information without locking it in a vault.
Next-Day Access To The Files You Need - Straight To Your Office
You're no stranger to long work days and even longer work nights. Instead of wasting time digging through filing cabinets, wouldn't you like to get precisely the documents you need, when you need them? Pinnacle boasts one of the most sophisticated computerized archive setups in the London area. This precision layout allows us to retrieve any group of documents you require near-instantly, and get it to you by the next business day.
Documents can be dropped off, faxed, scanned, or e-mailed to you, depending on your preference.
Bulk Document Destruction At Your Fingertips
Sometimes you need to make sure sensitive information is gone for good. Secure document destruction is one of the many services Pinnacle offers. You can ensure that any set of documents is completely destroyed beyond recovery simply by talking to your assigned account manager at any time.
Get A No-Obligation Quote Today
All transactions with Pinnacle are completely confidential. Your documents are completely secure in our care. Trust an archiving service that has helped dozens of law firms over the years.
Save space, money, and get some peace of mind by getting a free, no-obligation quote today.