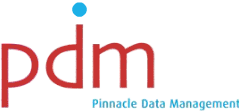 Service Pledge
At Pinnacle we take our professional responsibilities very seriously. We are fully aware that the files and records entrusted to us are very important to your business, even though they might not be in use every day.
Our collection and delivery service is as prompt and efficient as we can make it. We appreciate that our clients are very busy people so we always aim to provide a smooth and convenient service.
Our standards are rigorously checked and we are proud to be ISO 9001-2008 certificated and registered under the Data Protection Act number Z7060449.
Repeat business and customer recommendation are vital to our success, and we understand that the only way we will achieve these aims, is to offer a service that is better, faster and more efficient than our competitors. We are also determined to provide a service which represents very good value for money.
Guarantee
I have absolutely no interest in accepting your business if you are not 100% happy with our service to you, That is why I would like you to try us out. Let us store your documents for you in our secure facilities. If there is anything the way we do business that does not feel completely comfortable for you within the first eight weeks, simply let me know and we will refund your money and return your boxes free of charge. In fact, we will even pay for your first month storage at one of our competitors! Please note that this guarantee has never been requested by a single person.
Allan Rees
Managing Director
For a FREE customised quotation specific to your requirements, click here for a document storage quote