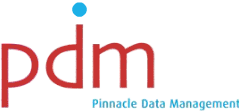 File Indexing and Cataloguing
Indexing and Cataloguing of Paper and Digitised Documents
Is your document filing system future proof?
Do you know for certain that you will be able to quickly find essential documents in years to come?
Professional File Indexing and Cataloguing is often not fully appreciated until it's too late; the day you are unable to locate the file/document you desperately need.
We Can Help You
Your company will no doubt, as with the majority of our clients, have specific requirements and existing sytems that you are familiar with and would like to retain. We know that exactly copying your system and combining it with our technologies will provide you with the best solution.
Document databases are built using detailed customer references combined with our bar coding system represents the ultimate in added efficiency and accuracy.
Your Next Step
We either visit your premises or you are welcome to come to our facility in Essex. We then work with you to gain a full understanding of your current system and ascertain the vital information to be entered so that you can quickly locate and instantly retrieve your files.
We then collect your documents and start the indexing process.
We offer a fully managed Document Archiving Service, for paper and digitised documents. Our aim is to add improved, effective structure into your document archiving. The result will be fully indexed, secure, fast retrieval storage of paper documents and state of the art, secure indexed storage of your digitised documents.
Let us help you free up valuable space and future-proof your document archiving.
Call Pinnacle Data Management: 01621 894 117