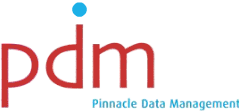 Document Scanning
Document Scanning Service for London and the UK
Bulk Document Scanning Service

Pinnacle Gives You The Ability To Turn Your Office Paperless In Just A Few Days.
Using the latest scanning hardware and software we are able to scan and securely store your documents and then give you fast easy access to them whenever you require.
No more scavenger hunts for critical documents that disappear the very moment you really need them. No more sorting through that steadily growing pile of paper on your desk every week. And you can get rid of your filing cabinets for good.
Here's how Pinnacle's Bulk Scanning system works: you give us the documents you want to scan, and you get back an electronic version of those documents, which can either be sent to your inbox or stored in an online database. Simple.
Whether It's Medical Records, Legal Contracts, Insurance Documentation...
...Or more, you'll find experienced hands on the other end of the line. Pinnacle has handled all kinds of documents in our 20 plus years of operation. That means we can take into account any special requirements you have for how your documents are scanned or delivered to you, as well as how they are stored. Worried about security for your legal documents? Pinnacle has dedicated warehouses with advanced security systems for just that reason. Or if you need those medical records now, we can also handle emergency deliveries.
You can even leave special instructions for certain sets of documents, so that when it comes time to retrieve them, you'll get the electronic versions exactly as you want them.
If you want to convert all your paper documents to a searchable encrypted database or access them online...
Our bulk document scanning service combined with our electronic data management system lets you turn your unwieldy paper archive into an easily-searched database. Quickly find and retrieve critical documents at your convenience. Our state of the art document scanning technology gives the best quality scanned images possible:
Extremely high quality
Deskews
Despeckles
Auto-rotates
Deletes Blank Pages
The entire document scanning service is encrypted from start to finish to secure your data. Completely secure and easy to search and can be delivered to you or securely accessed online.
Cutting Edge OCR System Can Extract Most Types Of Data From Your Scanned Images
Examples of this could be:
Surveys
Forms
Questionnaires
Invoices