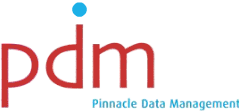 Benefits of Archiving
Just because a box of semi-redundant files is out of your sight, it doesn't mean that they are gone forever. One of the benefits of archiving is that you still have complete access to your stored material anytime you like - right down to an individual sheet of paper, if required. The beauty is that you are not paying high premium rates for the inconvenience of having the files cluttering up your own workspace everyday of the week.
The Pinnacle archive facility is designed for the purpose, so your records are actually in a more secure environment than having them stashed in a corner, or in the basement within your own office.
The key benefits are:
Cost saving, it is much more cost effective to store your records off site rather than paying office rent and rates.


More space, with less filing, you will have more space to either expand your business or simply
provide a better environment for your staff.


Peace of mind, your records kept safe and secure within a purpose designed
and fully monitored facility.


Convenience, you records can be collected or retrieved at times convenient to you. Although you are separated from your records, you still control exactly what happens to them.
To receive my free guide to off site document storage, simply register here and you will start to receive my free advice immediately. I will cover all aspects of document storage over the coming weeks with dozens of ideas to reduce cost and effectively control your valuable information.
I respect your privacy and will never share your information with third parties.
Allan Rees
Managing Director