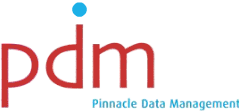 Medical Records Archive Storage
As an NHS-Approved Supplier, Pinnacle Has Helped Secure Thousands Of Medical Records

Secure archiving with absolute security from theft, fire, or flood, combined with easy retrieval, makes Pinnacle the ideal service for anyone looking to store sensitive medical records. Medical organizations, dentists, and doctors have chosen us as their first choice for 20 years because of our strict compliance with and knowledge of medical regulations.
Complete Security For Your Patient's Information
24-hour Security from any conceivable threat to your archive in enforced in all Pinnacle facilities. Since we were founded in 1994, Pinnacle has never lost or damaged a single document. We maintain extensive confidentiality protection for you and your patient's peace of mind.
Easy To Retrieve What You Need -
Even In Emergencies
Pinnacle's advanced archive storage management systems and state-of-the-art barcoding technology lets us quickly find and retrieve any document you require. Our archive layouts are fully computerized and optimized for easy navigation. Pinnacle can even handle pick-up and delivery so the process is as hands-off as possible.
Emergency Retrievals are available if the need arises. Files can also be scanned and faxed or encrypted and e-mailed.
Trust An Archiving Service Who Knows
The Medical Field
Pinnacle utilizes comprehensive file audits to prevent breaching mandatory retention policies as found in The Department of Health Guidance for Access to Health Records Requests. We understand how valuable your time is, and your dedicated account manager can quickly respond to any requests.
All transactions with Pinnacle are completely confidential. Our service also fully complies with all the strictest national regulations. And we guarantee that your service requests will be carried out within 1 business day.
If you would like more information about digitising your medical records click here to go to our bulk scanning page