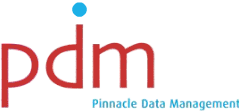 uk document storage companies
document storage uk
How to find document storage companies across the UK and do you need to use a company within your area?
Finding a Document storage company in the UK
With the use of the Internet finding companies offering the service you require is a lot easier. Using the web you are not limited to looking for companies just in your area, you can look all over the UK and even all over the world if need be.
If you have come to the decision that you'd like to put your documents and archives in storage you will now be in the position of looking for a company who can cater for your needs. So where do you start? If you are living in the UK it makes sense to choose a company situated in the UK rather than shipping all your documents to America or Canada.
Use the search engines to find the perfect document storage company in the UK for you
Search engines are great for finding information and indeed companies that offer the services you are after. Go to Google or Yahoo or any other major search engine, and type in the relevant keyword or keywords, for example type in 'document storage UK' or if you'd prefer to be more specific in area type in 'document storage Essex UK' or 'document storage London UK'
This in turn will show a list of results of websites who specialize in document storage within the UK. You can then simply go through the websites and review the companies and you can either email them or call them direct to find out more.
Do you need to use a document storage company in your specific area or can you pick from across the UK?
You may think that because you are dealing with your company's documents and data you need to be close by to the company who'll be storing them for you. This is not necessarily the case, although if preferred then this is the right decision for you, but with todays technology it is not required. When going through the process of archiving your documents ready for storage these are posted to the company, and in turn if you retrieve a document or box it is mailed back to you and so location is not a factor as next day delivery is used all over the UK.
A feature most document storage companies offer is the scanning of your documents to keep an electronic backup. This makes it even easier to send the information to you as it can be emailed, which is even faster and again this service is not affected whether you are 5 miles or 50 miles away.
Of course if you'd prefer to use a local company where you can pop down the road and meet the people you are dealing with and know who'll be securing your documents then you can search for companies within your specific area rather than across the UK.