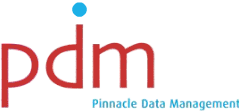 Storing your documents in storage boxes
Storing your documents in storage boxes and different storage methods
By looking at the actual storage boxes and storage methods this can save you money
By looking more closely at the actual boxes and files of your document storage you can save money. Here are a few suggestions of areas to examine:
There are a wide range of sizes and grades of boxes and files on the market. Ensure that you compare the grades and prices accordingly and match the correct specification / price with the requirement that you have.

Using low grade materials for data that might require regular retrieval and handling is likely to result in the box failing with further cost to your business and the risk of potentially costly data loss. Off site storage requires a much stronger box design and cardboard strength than most stationary suppliers offer, this is because of the extra handling required.

When packing your boxes, ensure that the files or other contents fully fill the box.

Choose your size of box carefully. Choosing large or printout boxes they can be far too heavy when full and generally are inefficient use of space, therefore more expensive to store in the long run. Bankers boxes are generally the most efficient way to store files and lever arch boxes are the best for lever arch files and box files.

Plan carefully the different security levels that you may want to apply to your data. Then be clear about how and who runs the system, how many people need to understand and use it and what levels of access they are allowed.

If you plan to manage the inventory yourself make sure the breakdown of the contents is linked with the box ID or code number, and stored safely on a spreadsheet, database or hard copy.

It is best to use a box code which relates to the content for example INV0052 could be for invoices.

Mark the code number and description if required, on the outside of the box, write clearly and precisely a black felt in normally best.
Your internal document storage uk management processes may be more expensive than you imagine. Look into the actual storage method you are sing and check with the above points to see if these can save you money.