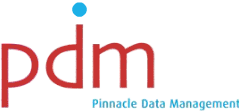 Store Document Files
Storing Document Files
How long should you store our document files for
A common question with document storage is "how long should we store our files for?". The standard answer always seems to be 7 years. The reality is there are different retention periods for different types of files.
The best link to up to date information for all types of records is the National Archive http://www.nationalarchives.gov.uk/recordsmanagement/advice/schedules.htm. Here is a huge amount of information on this subject and all up-to-date with current legislation.
Let your document storage company know how long you wish to retain your files
Once you have established the length of time you have to store the document for, it is very important to supply your document storage company with this information so that the process of destroying boxes can be managed effectively.
Once the document storage company has this information on each box, they should be able to provide you with an inventory very quickly and simply of all boxes which have reached their destruction date. If appropriate boxes can then be destroyed keeping the cost of storage to an absolute minimum.
It is very important if you want to keep the cost down to request a report least once a year, or schedule the storage company to provide you with one, say every six months.
A tip to save money with your document storage
Another area which can save money (if practical) is to store the files by destruction date. This avoids the problems of storing files longer than necessary because other files in the box require longer storage periods, or re-boxing at a later date to destroy part boxes.