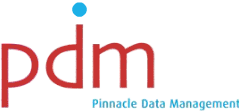 Off Site Document Storage
Off-Site Document Storage Specialists
Ensure Total Peace-Of-Mind When You Store Your Documents With Pinnacle Data Management

Founded in 1994, Pinnacle has never damaged or misplaced a single document entrusted to our care.
Managing and finding the space for thousands of important documents is a costly distraction to your primar business goal - growing your business.
Besides the tedious task of organizing documents, there are numerous threats to your files. Fire. Theft. And probably most common, simply forgetting where you put something.
Resolve these matters once and for all by storing your documents in an offsite facility with a trusted service provider.
5 Reasons Why You Should Consider Outsourcing
Your Archiving To Pinnacle
1: Save Time And Money With Offsite Archiving
Think of all the time you and your staff have spent searching for an important document in your office. Something you know you had, you just didn't remember where. This frustrating activity not only costs time - it costs you money.
Consider how much space you are taking up with filing cabinets and storage rooms. With Pinnacle, you'll never have to deal with these issues again.
2: Peace Of Mind - Document Protection From Any Conceivable Threat
Pinnacle facilities are monitored 24/7. All facilities have fire prevention measures in place, as well as protection against flooding. When you store your documents with Pinnacle, you are ensuring complete security for your archive. Everything is completely confidential. All staff have been vetted and CRB Checked.
3: Next-Day Retrieval For All Your Requests
Pinnacle's advanced archive management system ensures that your documents are accounted for at all times. Advanced barcode scanning combined with a computerized layout ensures that we know where everything is. This makes it easy to retrieve anything you require, quickly. We even handle the pick-up and delivery, so you don't have to manage a thing.
Pinnacle guarantees that any request will be taken care of by the next business day.
4: Customisable Solution Lets You Pick As Much Or As Little As You Need
Different companies have different needs. That's why when you use Pinnacle, you can pick and choose which services you're interested in, as well as security levels. This lets you control the cost of the service, as well as letting you get only what you need. Other services include document scanning, file indexing, data entry, box supply, and secure file destruction.
5: Personal Customer Service Responsive To Your Requests - Always
When you call, you'll get someone you know on the other end of the line. Every client of Pinnacle is assigned an account manager, one can become familiar with your business. Whether you need to deliver more documents, visit the site, or just need to retrieve a single sheet of paper - you'll be in good hands.
Maybe that's why Pinnacle has never had a client leave us unsatisfied in our entire 20 year history.
Here's How The Process Works:
1) Get A No-Obligation Quote - Based on your specific requirements.
2) Sign Contract - Once all questions are answered to your satisfaction.
3) Box Collection - Pinnacle will drive out and collect your documents on a pre-appointed date. If you have no boxes, they can be provided for you.
4) Archiving - Your boxes are delivered to the archive, where they are checked against paperwork and electronically scanned into our system.
5) Reporting - Inventory and hard-copies of the archived documents are then provided to you.
Get A Quote Now:
Isn't it time you stopped spending valuable time, energy, and money on a task that does nothing for your business? Simply fill out the form to the right to talk with a specialist, who can advise you on your options.
Again, all transactions with us are completely confidential. Pinnacle is also in full compliance with National and International regulations.
Simply click here to get started.