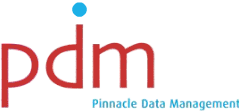 Legal Document Storage Off Site
When you are searching for a UK company to look after the storage of your legal documents, you can be assured that Pinnacle Data Management will take excellent care of your documents.
The benefits your receive for your Legal Document Storage:
24hr peace of mind
Flood & damp safe
Full fire protection
Total security
Bespoke service
Best price
The archive storage features we offer:
Computerised layout
State-of-the-art barcoding
Scan on-demand
ISO9001:2008 compliant
Daily & emergency retrievals
Dedicated Account Manager
Multiple UK sites
Destruction & shredding
Collection & delivery
Market leading for 10 years
Guaranteed next day service
Full compliance
100% Client confidentiality
Established 1994: 100% client satisfaction and retention
You will benefit from our in-depth experience of our customers' requirements, our secure facilities and from being able to retrieve any of your legal document from our archive storage facilities whenever you instruct us to. We offer competitive prices and are attentive to your requests making us the first choice for your organisations. Our archive storage management systems and confidentiality protection-measures make us ideal for organisations such as the solicitors, barrister, legal departments, or any other legal documents, deeds or bonds.
We work for many legal organisation and departments for companies all over London and the South East.