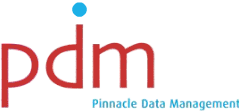 Document Storage The Facts
Document Storage - The Facts
The term document storage refers to the idea of safely and securely storing your documents, this can be either in business or personal everyday life. Why do you need to store your documents safely and securely? Documents are very important in all areas of life and business, whether it is contracts or invoices or general documentation, they need to be kept in a safe and secure place where you can easily find what you are looking for quickly and easily if and when they need to be presented or referred back to.
If you are a business the amount of documents you will need to store will be much higher than that of your personal documents, and so it is even more imperative that business documents are stored appropriately. In business we are usually consumed by the daily running of the company that we have little time to store our documents at all let alone in a correct filing system in a dry, safe, fire proof location. We are too busy taking calls, making sales, and taking care of our customers to take time out and create a filing system, or to constantly store documents away on an on going basis. However when a customer asks to refer back to their signed contract, or your insurance company seems to be over charging and you need to go through the documents they initially issued 18 months ago you wish you had a better filing system in place for it can take hours if not days to find what it is you are looking for, in other words time wasted which I'm sure anyone would agree could be better spent.
Document storage companies take away the burden and hassle of you having to store your documents and archives yourself. They will create a special filing system for you and your business requirements, they will store them in a high security and a high safety location, and if you ever need a document they will send it to you that same day. In business time is money, so by not wasting time you are not wasting money, document storage companies are a cost effective and stress free way of storing your documents and keeping your business in order and running smoothly.