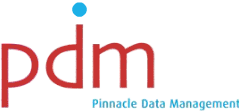 Document Storage - UK
Document Storage in the UK
Document Storage in the UK
Pinnacle Data Management (PDM) is a document storage UK specialist company. They have customers all over the UK and are situated in Essex and serve all London and the South East. Pinnacle Data Management is the leading edge suppliers for document and archive storage. With over 10 years experience PDM offers a fantastic document storage service from start to finish while keeping costs down.
What document storage services do they offer and how do they work?
Pinnacle Data Management offer every service you will ever need when wanting to store your documents in the UK. They take care of everything so you don't have to lift a finger if you don't want to. Give them a call and tell them your situation and they will advise the best document storage option for you and within your budget. They'll collect the archive boxes from your offices, store the files and organize them appropriately if required, retrieve any files you need as and when you need them, shred documents and boxes if asked, and so on and so on. Pinnacle Data Management have a web based tracking system with the use of bar codes, they can track and find / retrieve your files from anywhere in the world with use of Internet access.
You never have to worry about your documents at PDM their facilities are top of the range and their premise layouts are computer designed to maximize the space they have keeping the cost down for you. All securities measures are taken at high levels including fire and flood protection, security, their procedures are accredited (ISO9001:2000) for safety and confidentiality. PDM are customer focused and with 100% customer retention over 10 years it shows.
PDM – your document storage company in the UK
There are many document storage uk companies available today within the UK so how do you choose? Of course you need to check their facilities, the services they offer, how good their prices are, and how secure will your documents be. PDM offer a wide range of services from archive storage to document scanning, they can provide you with the boxes and organize your files, they can completely take the job off your hands so you can fully focus on your business and customers.
Give them a call and ask them about your document and archive storage needs. If you are not currently using a document storage company and using your own premises ask them how they can save you money!