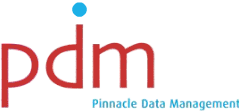 Blog
The Pros and Cons of scanning your archive
12/02/2019
Pros
Storing your documents digitally improves security of your data, as you can restrict access so that only those who are authorised can view them.
With your documents stored digitally, either on your own document management system or our server, you can access your data instantly. Using the indexing fields which you will have specified, the documents can be easily found.
The digital files can be accessed by multiple people at the same time, and they can be quickly shared with others; for example to your suppliers.
Some documents like old faxes will be lost over time as the image will deteriorate. By scanning and storing digitally these documents can be retained.
If you've had your files saved as searchable .pdf's using OCR, you will also be able to find content within each file by using the search facility.
Retention periods are easy to manage especially when they are stored within a document management system.
There should be a substantial cost saving if records are stored for a very long time, say over 15 years.
Cons
Compared to storing paper documents over a period of time, the scanning and digitisation of documents comes with a proportionally large set up cost - all cost of data retention is paid up front.
If shredded, the original documents are lost and this can be important for some documents – insurance documents or commercial contracts which have a wet signature are often required to be kept in their original form in case of a future challenge or investigation. This can be overcome by storing the original documents, but then there is the additional cost of paper storage after the document has been scanned.
Digitisation of documents can be more expensive than traditional document storage especially over shorter time periods, but this evens out at around a period of 10 years.
Next time we will look at the advantages of paper archive storage.