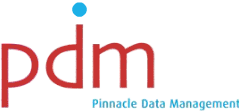 Archive Storage
Looking for Archive Storage services?
Searching for Archive Storage?
Archive Storage from Pinnacle Data Management
We provide confidential, secure off-site archive storage with boxes, collection, delivery, emergency delivery and instant access. In addition to archive storage, Pinnacle Data Management also provide secure destruction services.
Request a Free Quotation for your Archive Storage
Did you know..?
Government regulations currently require your company to keep records for a minimum of six years. Archive storage of these documents takes up valuable office space. Moving your files into our secure off-site archive storage facility can free up your costly floor space for more profitable uses. Whether you're looking to store one box or many hundreds, PDM can provide all of your archive storage requirements including:
Free archive storage quotations
Long and short term archive storage
Secure archive storage facilities
Fully computerised archive storage systems
Secure destruction services when the documents are no longer needed
Delivery/pickup services
Click here to request your FREE archive storage quote or email us at sales@pdm-archive.co.uk
What is Archive Storage?
Archive storage is required when you have historic documents that you need to retain, but do not have the facilities to store them securely. It is likely that the cost your office space is comparatively expensive compared to archive storage, resulting in off-site archive storage being more econimical that keeping the boxes of documents in your office. With Pinnacle Data Management you still have complete access to your archived documents anytime you like, and whether you need an individual sheet of paper retrieved from our archive or one or more boxes, we can help you.
Why choose PDM for your archive storage?
The Pinnacle Data Mangement archive facility is designed for the purpose of archive storage, so your records are archived and stored in a secure environment, which is more secure than having them stored in a corner of your office, or in the basement of your office building.
Our system of computer coding and security sealing ensures that only you are aware of the content of each archive storage box. Plus, only key Pinnacle Data Management staff know where your archive storage boxes are stored as each box is marked with a unique reference number which correlates to your specific boxes. As an added safeguard our system of mixed and random archive storage ensures that your records are not all kept in the same location within our storage facilities.
Click here to request your FREE archive storage quote or email us at sales@pdm-archive.co.uk
About our archive storage service:
We will evaluate your archive storage requirements and then advise on the most suitable option.
We will provide a FREE fully transparent quotation for the recommended service.
When appointed, an archive storage contract will be produced for your approval.
When the contract is validated we will collect your archive boxes.
We will collect the archive boxes on the pre-appointed date.
The archive boxes will then be returned to archive.
The archive boxes will be confirmed against the paperwork and stored.
The data will then be entered onto our archive storage management system. The inventory and hard-copies will later be sent to you.
The archive storage invoice is raised monthly for total amount of boxes held at the Pinnacle Data Management Archive Centre.
Click here to request your FREE archive storage quote or email us at sales@pdm-archive.co.uk
Pinnacle Data Management - Archive Storage