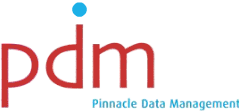 Archive Storage can save you money
How archive storage can save you money
How archive storage can save you money
Archive storage doesn't have to cost the earth, plus here is some information to show you how your archive storage can pay for itself.
Here are 5 points which, if implemented, could actually start making your archive pay for itself or better.
Cost per square foot of office space.

For example, for prime office space in the City using a total cost calculator of £59.80 per square foot (including rates and service charges).

A four drawer filing cabinet with room for opening and access 5 square feet or £299.00 per year. If the filing cabinet can be stored in 6 Bankers boxes at £4.45 per year this amounts to £26.70 per year or 11 times cheaper to store file off site.

Labour costs. If you store large volumes of files, the creation of inventories can be a very time consuming exercise. Could your staff be better employed in your core business, it may be better to contract the operation out to your storage company.

Volume stored. Use your storage company's database to keep volumes to an absolute minimum.

Disaster recovery. By storing files and backup off site, disaster recovery is much safer and quicker.

Contracts. Your organisation's contracts for purchases: - telephones, power, leases, vehicles, supplies, etc. but also sales contracts, customers' contracts.

It is possible for all this type of information to be stored and logged at file level and scanned when required. Once scanned, it is permanently available in digital format so checking on prices etc. is a simple matter at any time.
The total cost of your internal document management may be more costly than you imagine. Using an external archive storage company can save you money, time and effort.